About me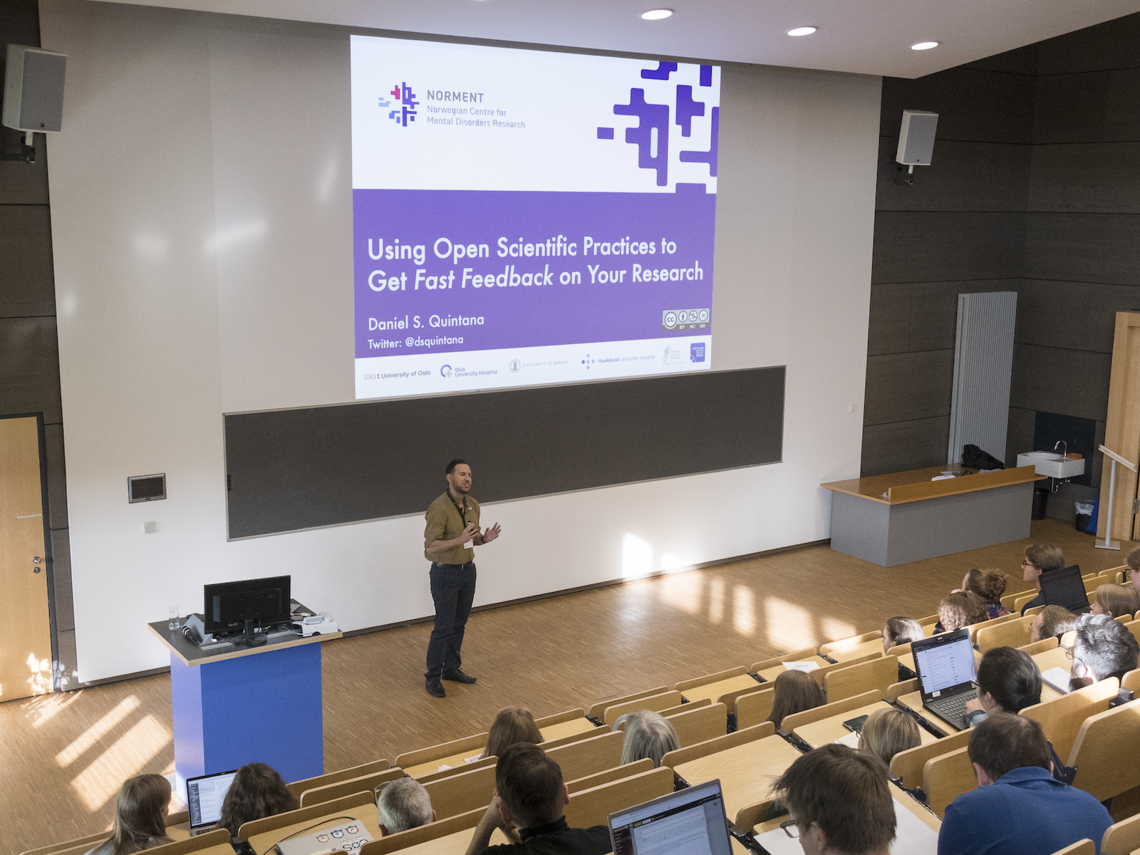 I'm Dan Quintana and I'm a Senior Researcher in biological psychiatry at the University of Oslo. My research interests include social behavior, the oxytocin system, heart rate variability, and meta-analysis.
I'm currently leading a project investigating the role of the oxytocin system in the development of severe mental illness and metabolic disorder (supported by the Novo Nordisk Foundation), a project investigating oxytocin's role in health and wellbeing (supported by the Research Council of Norway), and a project investigating the impact of intranasal oxytocin on social behavior in youth with autism (supported by the Kavli Trust).
I grew up Sydney, but now I live on an island in the Oslo fjord with my wife and two daughters.
I'm also a podcaster, co-hosting Everything Hertz and hosting the Physiology and Behavior show.